Who We Are
The African Survivor Coalition is composed of African human trafficking survivor leaders working together with a common goal to eradicate all forms of human trafficking in Africa, advocate for justice, victims' rights and restoration. We are here to support all anti-human-trafficking stakeholders as a resource for information for your research, initiatives, projects, policy-making, and conference participation. Our experiences, thoughts, and knowledge can be used to inform policy decisions, build capacity, increase awareness, and assist victims.
Mission
We amplify African survivor leaders' voices in regional and global anti-human-trafficking interventions and work towards a shared goal of ending human trafficking and supporting its victims.
Objective 
To create a supportive network of survivor leaders throughout Africa to increase the effectiveness and long-term viability of survivor-led anti-human-trafficking operations. To coordinate the development of joint anti-human-trafficking strategies, advocacy, representation, and visibility of survivor leadership; facilitate cooperation; build capacity; share expertise; and support standard-setting and the incorporation of global developments into regional actions.
By highlighting the voices of African survivors of human trafficking, we aim to:
Amplify African survivor narrative on human trafficking response
Demonstrate survivor leaders' multidimensionality
Contextualize effective solutions to tackle human trafficking and its aftermath
Engage, empowers and equip survivors as leaders
Ensure Member States' laws, policies, and administrative regulations comply with international human rights standards in human trafficking
We have 8 African survivor members and are scaling up to 54 members representing Africa.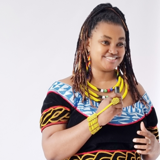 Malaika Oringo (Uganda, Kenya, Rwanda, Netherlands)
Director of Development
Founding Director of Footprint to Freedom, a survivor-led organization that advocates for abolitionist legislation, gender equality, climate action, proper labor rights, safe migration policies, and victims of human trafficking and vulnerable populations inclusion.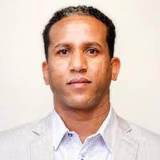 Dr. Hyab Yohannes (Eritrea)
Chief Operations Officer
Hyab, PhD holder from the University of Glasgow, is a research associate and academic coordinator for CUSP N+. He conducts research, synthesizes findings, draws expertise from various fields, and builds academic and non-academic collaborations. Hyab recently signed a book contract with Routledge for his upcoming book, "The Coloniality of the Refugee." He is a member of the RSE Young Academy of Scotland and holds several management and leadership roles outside academia.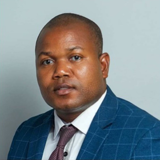 Afasi Komla (Ghana)
Chief Coordinating Officer
Director of Sub-Saharan Africa at Engage Now Africa, a non-profit organization in several African countries.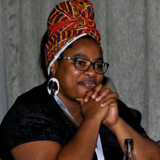 Grizelda Grootboom (South Africa)
Founder of Survivor Exit Foundation NPC, author, and activist against human trafficking who supports fellow survivors undergoing rehabilitation.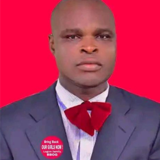 Monday Monday Ojon (Nigeria)
Founder and Executive Director of the Centre For Maximum Eradication Of Poverty And Illiteracy In Africa (Cemepia Africa).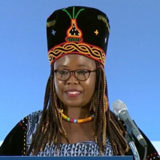 Awah Francisca Mbuli (Cameroon)
Founder of Survivors' Network (SN), Cameroon, a female-led NGO leading in the fight against all forms of human trafficking in Cameroon and Sub-Saharan African countries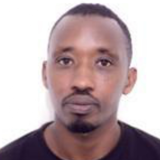 Senga John Baptists (Rwanda)
Founder of the Soul of Rwanda organization that takes care of street children through acro yoga, gymnastics, pyramids, and clown activities.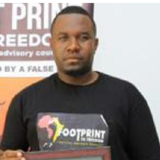 Mukiibi Fauz (Uganda)
Community capacity building and support of vulnerable populations.
Our Services
The African Survivors Coalition can partner with anti-human-trafficking entities in several ways to combat human trafficking and support its victims. Some possible ways to partner include:
Collaboration on Programs and Initiatives: We work with anti-human-trafficking entities to develop and implement programs and initiatives aimed at preventing human trafficking, supporting victims, and prosecuting traffickers.
Technical Support: We provide technical support to anti-human-trafficking entities, including expertise on issues such as survivor support, advocacy, and capacity building.
Advocacy and Awareness Raising: We partner with anti-human-trafficking entities to advocate for policies that protect the rights of victims and raise awareness of the issue of human trafficking and the need for action.
Data Collection and Research: We collaborate with anti-human-trafficking entities on data collection and research projects related to human trafficking in Africa.
Joint Fundraising and Resource Mobilization: We work with anti-human-trafficking entities to jointly fundraise and mobilize resources for programs and initiatives to combat human trafficking.
Are you an African survivor of human trafficking
interested in joining our impactful network? Learn more.
Partners
From Footprint to Freedom