Who We Are
Footprint to Freedom is a survivor-led organization run exclusively by survivors of human trafficking to create spaces and programs that develop the agency and leadership of survivors of trafficking to support recovery from trauma and to sustain their reintegration into society.
The organization champions survivor-led initiatives to combat human trafficking in the Netherlands and East Africa (Uganda, Kenya, Rwanda, and expanding to Burundi and Tanzania). Our general activities focus on six-interlinked approaches: Prevention, Education, Empowerment, Engagement, Reintegration, and Advocacy.
We focus on survivor leadership, empowerment, vulnerability reduction, and recovery rather than rescue with an eye toward the long-term health and well-being of survivors.
We impact 
Sustainable Development Goal promotion (SDG 1 and SDG 3, SDG 8, and SDG 13) 
Safe migration training and refugee issue advocacy 
Human trafficking and modern slavery mitigation 
Human rights and survivor inclusion  
Mental health and well-being support  
Poverty relief and prevention 
Climate change awareness and capacity building 
Youth engagement and empowerment 
Our Team
Our member consultants have a broad array of skills and expertise and are ready to support you or your organisation.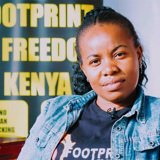 Berry Anyango
As a teacher by profession, I find that teaching young learners is my passion. As a survivor, I stand firm to see the end of human trafficking by creating awareness for many.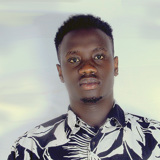 Wasswa Ashraf
I am a survivor of human trafficking, social media marketer, public speaker and an advocator for freedom against any oppression. Let everyone worldwide fight against human trafficking.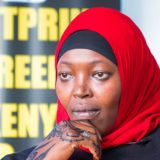 Fatuma Aziza
I am a matron and guardian mother to orphans in Huda Integrated School situated in South B. I love working for the community and pray that together we can put an end to human trafficking.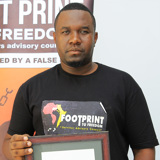 Mukiibi Fauz
I am Ugandan and a graduate of Kyambogo University in Human Resource Management. As a social work volunteer, I counsel H.I.V and AIDs affected people. My aim is to educate others and help end human trafficking.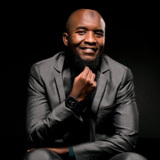 Hassan Humza
My passion is helping others find their passion. I am skilled in public speaking, community mobilization and writing. I love traveling, reading, learning. I fight to end human trafficking.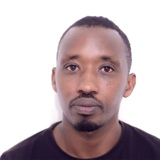 Senga Jean
Rwanda Coordinator
As a social worker, I love to help those who are less fortunate. Let's together end human trafficking in East Africa and the entire world.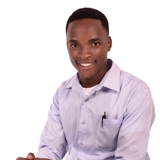 Abubakar Kiwanuka Kinene
I provide financial education to survivors and young people. Fighting poverty among the youths will lower the chance they get lured into the false dreams of trafficking.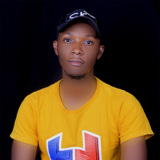 Rashid Mulendwe
I am a survivor of human trafficking, a coordinator, an information and technology teacher and electrical engineer by profession. I am using everything in my power to fight human trafficking.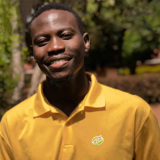 Adamson Muserengu
As a professional English language teacher, I love working with children and the less fortunate. I believe empowering victims is a great way to end the cycle.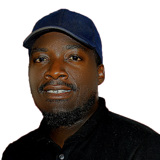 Mukasa Najib
I am also known as the fabric murderer because of my work in the fashion industry. I am a concept creator, a visual thinker. I first dream of my designs and then I design my dream.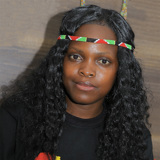 Phellister Nyadoi
Uganda Coordinator
I'm a teacher and counsellor. Being a woman has given me the desire to fight for women's rights. Women are at a higher risk. I'm really proud of dedicating my life to fighting human trafficking.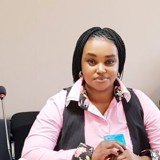 Malaika Oringo
Founder and CEO
A survivor, consultant, and speaker against human trafficking, I stand up for victims' rights and strengthen survivors' engagement. I also co-founded the African Survivor Coalition.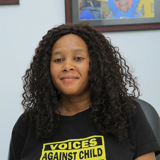 Aciro Pauline
As a survivor of human trafficking, it's my pleasure to work with Footprint to Freedom to end human trafficking in East Africa, and the entire world.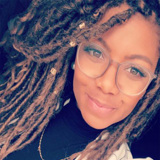 Kwanzaa Robest
I was raised in Ottawa, Canada. During my time at the child welfare sector in my country, it was alarming to me how close to home human trafficking is. We need to stop modern day slavery now!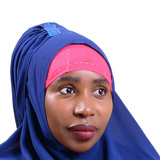 Fauziah Wanjiru
Kenya Coordinator
Regional Coordinator
I am a survivor, regional coordinator and activist based in Kenya, East Africa. I serve as the main contact and expert on human trafficking, programs, and activities done in Uganda, Kenya, and Rwanda.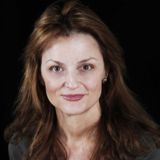 Heather Wokusch
Honored to serve as a mentor to
Footprint to Freedom and support
the scaling of this very important,
survivor-led initiative.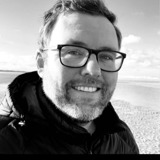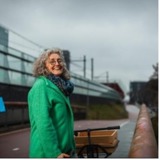 Ineke van Buren
Chairperson